First up: the educational stuff, then on to the tidbits and guinea pigs.
We've started our biography unit. This week, we are reading
Teammates
.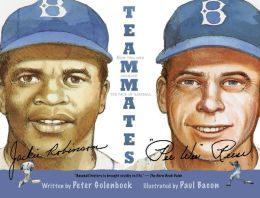 Today, we read the first half and recorded some of the things our thinking voice said. I've written about our thinking voices before
here
and
here
.
Tomorrow, we're going to compare and contrast.
Thursday, we're going to respond to what we've read.
You can download it all
here
. Next week, they'll work in book clubs. They love book clubs. It sounds so grown up.
Random Tidbits:
My sister posted this on Facebook. She's a high school English teacher, and STAAR writing is less than two weeks away.
Some lovely new blog designs are finished:
Go visit these ladies, and give them some blog love.
Now, onto the guinea pigs.
Not this kind.
I'm trying out something to replace my pre made blog designs-faster and less expensive than a custom design but more personal than a pre made.
So, I need three willing
victims
blog friends to go through the process, get your design, and give me some feedback. If you don't like the final product, not worries.
We're not going to make this complicated. Just leave a comment and your e-mail if you're interested. I'll do a random number thingy on Friday evening, and we'll go from there.
Already got a blog design you love? Well, go tell a friend with a blah design about it!